Why Don Cherry Deserves to be in the Hockey Hall of Fame
by Patrick Hoffman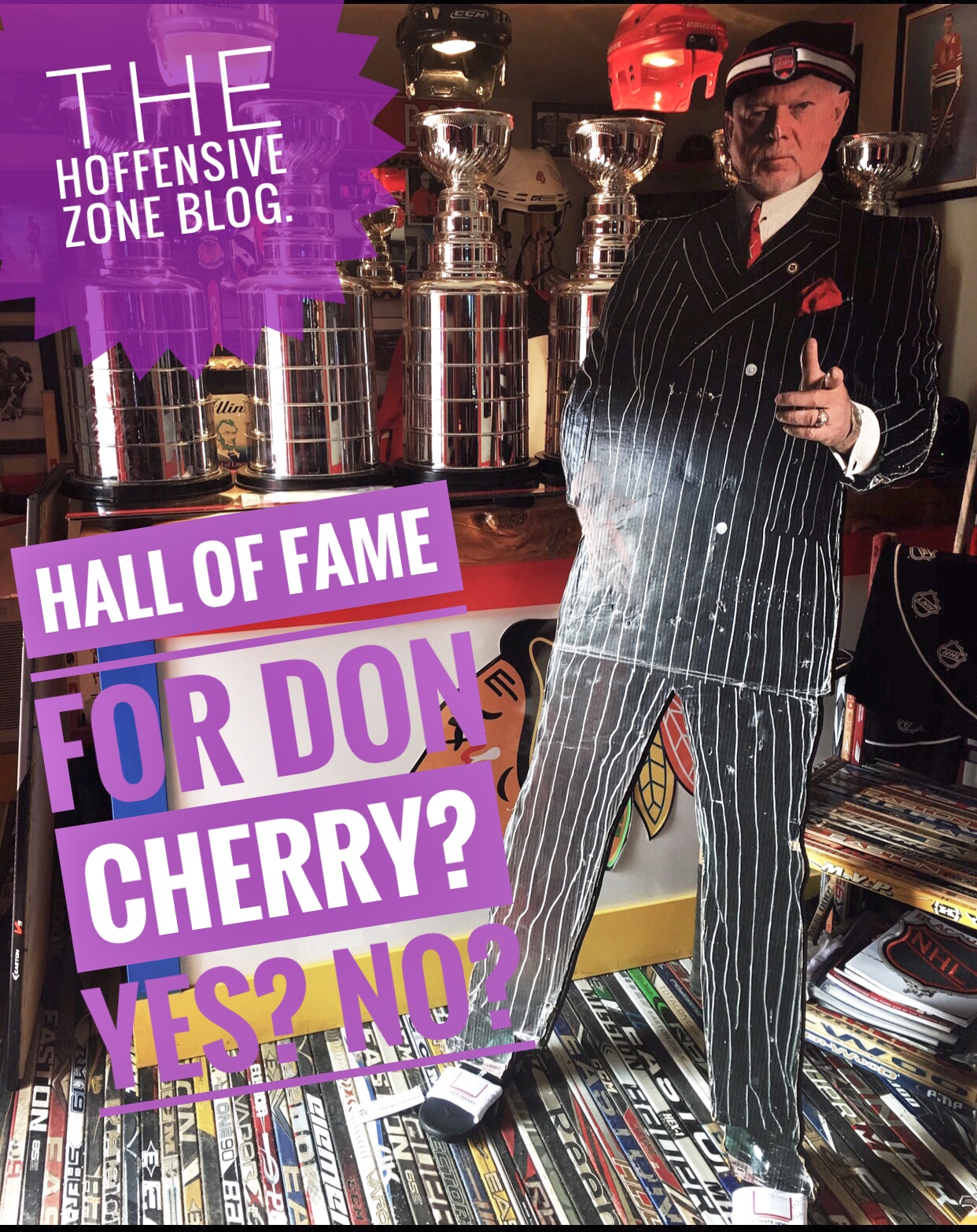 Ultimate Hockey Fan Cave SummerSkates
The Hockey Hall of Fame is supposed to be a place for the game's greatest players, builders, personalities, writers, and anything and everything else that is related to our great sport.

The HHOF has sparked many good debates amongst us puckheads. Who should and shouldn't be in hockey's hallowed hall? Why is this person in and that one is not?
The debates are endless. One debate, however, really should not be a debate in my eyes and perhaps millions of others across Canada and the hockey world in general.

Why is it that Don Cherry is not in the Hall? Cherry obviously has many detractors, which could be one of the reasons why he is not in yet, but this really should not be something that holds him back from being honored one day.
There are many reasons why Mr. Cherry, one of The Greatest Canadian's, belongs in the Hall with all the greats in the game. In fact, I would even go as far to say that he should have been inducted a long time ago and that it is one of the Hall's biggest oversights.
For starters, he is one of the game's greatest ambassadors. This guy lives, eats, sleeps, and breathes the game. This can clearly be seen when he preaches the game on Coach's Corner on Hockey Night in Canada along with how he promotes the game on trips to hospitals, military bases, and hockey rinks across Canada.
In his book Orr: My Story, one of the top five greatest hockey players of all time, Bobby Orr had this to say about his former Bruins coach:

"Don continually goes above and beyond to spread the good word about the game he holds so dear."
Secondly, Don is perhaps the most well known hockey commentator out there. On Coach's Corner, Don talks about every one of his views on the game and while he says some things that are more than likely out of line, he has the guts to say it and does not care what people think of him.
Lastly, it should be pointed out that some of the things that the Hall looks out when it comes to inducting those in and around the game as "builders", Cherry fits perfectly. Orr says as much in his book:

The Hall bylaws lay out quite clearly that nominees in the Builder category are "Considered for their coaching, managerial or executive ability, where applicable, or any other significant off-ice skill or role, sportsmanship, character and their contribution to their organizations and to the game of hockey in general." In other words, the bylaw could have been written about Don Cherry.

Believe me, I know that Cherry is not popular with everybody. I am also aware that there are those that feel that he has simply outgrown the game and that his views are no longer needed.
With all of that said, Cherry has done a heckuva lot more good than bad for hockey and more than deserves to be inducted into the HHOF. I will leave you with more from Orr on why Cherry should be in:

"His stature within the hockey community is significant and meaningful, and his importance is as great as that of any player, past or present. Given his long-standing and continuing contributions to the game, both at home and abroad, he is more than worthy of nomination into the Hockey Hall of Fame."
 
Previously, Patrick has covered the NHL for Sportsnet.ca, Kukla's Korner, Spector's Hockey, About.com, NHL Network Radio blog, TheHockeyNews.com, The Fourth Period, Stan Fischler's "The Fischler Report", as well as a slew of others.
For comments and hip checks, feel free to contact Patrick at patrickhoffman3530@gmail.com or on Twitter at @pathoffman35.