What I'm Expecting from the Blueshirts This Season
By Patrick Hoffman
With hockey season right around the corner, I figured it was as good a time as any to talk about my favorite team, the New York Rangers.
As a Rangers' fan, it was a very exciting summer. Heck, it may have been their most productive off-season in quite some time.
Armed with new toys in Artemi Panarin and the second overall pick in Kaapo Kakko, having John Davidson as the team President, and having the number one ranked prospect pool, it easy to see why Rangers fans are pumped up for this season. While games have yet to played and the roster for opening night yet to be determined, it's okay for Blueshirt fans to dream about having a successful season, even if they end up missing the Stanley Cup playoffs come April.
With that in mind, I wanted to reveal my expectations for this hockey club this season. For starters, I expect a more dynamic offense.
With guys like Panarin, Kakko, Mika Zibanejad, Chris Kreider, Pavel Buchnevich, Filip Chytil, and possibly Vitali Kravtsov, this offense has a lot of potential to be a ton of fun to watch every night. They should be able to play with a lot of skill, speed, and creativity, which should hopefully lead to a lot of scoring chances and may be even having more pucks go in the net this year.
Speaking of the team's offense, I expect to see more of it from the team's defensive corps this season. Guys like Brady Skjei, Jacob Trouba, Adam Fox, and Libor Hajek all have a ton of ability to create offense, which should hopefully help the guys up front as well.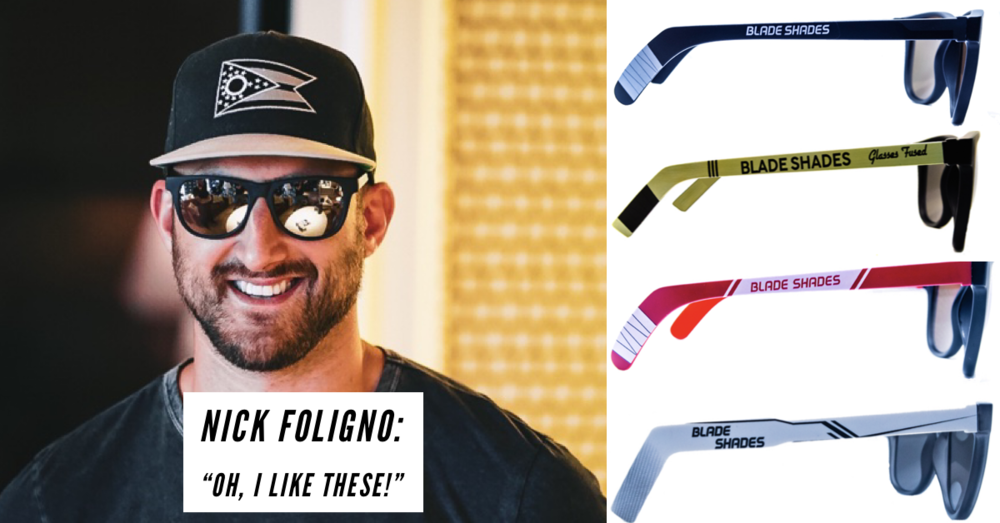 Hockey stick sunglasses for the hockey world.
With a young defense, I expect the team's goaltenders to face a lot of shots this season. This team has a young defense, so there is no doubt that mistakes will made and that there will be some growing pains.
When it comes to goaltending, it's tough to predict how Henrik Lundqvist will perform. In the past two seasons, he has been one of the league's best goaltenders during the first half of each season, but then he ends up fizzling out after the All-Star break.
While the King will still get a ton of games, don't be surprised if the team continues to give more games to Alexandar Georgiev. Georgiev, 23, was solid last season in going 14-13-4 in 33 games with a 2.91 goals-against average, a .914 save percentage, and two shutouts as he showed that he can play a good chunk of games if given the chance to do so.
It's going to be an interesting season folks. If you're a Blueshirt fan, get ready for some exciting hockey and buckle up!
Patrick covers the NHL for The Ultimate Hockey Fan Cave.
He has previously covered the league for WTP Sports, Sportsnet.ca, Kukla's Korner, Spector's Hockey, NHL Network Radio blog, TheHockeyNews.com, The Fourth Period, Stan Fischler's "The Fischler Report", as well as a slew of others.
For comments and hip checks, feel free to contact Patrick at patrickhoffman3530@gmail.com or on Twitter at @pathoffman35.