By Patrick Hoffman
I want to preface this by saying that I am a proud American. I love my country and that is something that will never change.
I should also note that I love hockey in my country as well. More and more people are taking up the sport, more leagues are being formed, more rinks are being built, and in terms of international competition, we have shown that we are a force to be reckoned with.
When it comes to hockey, however, I consider myself an honorary Canadian. This is nothing against where I'm from.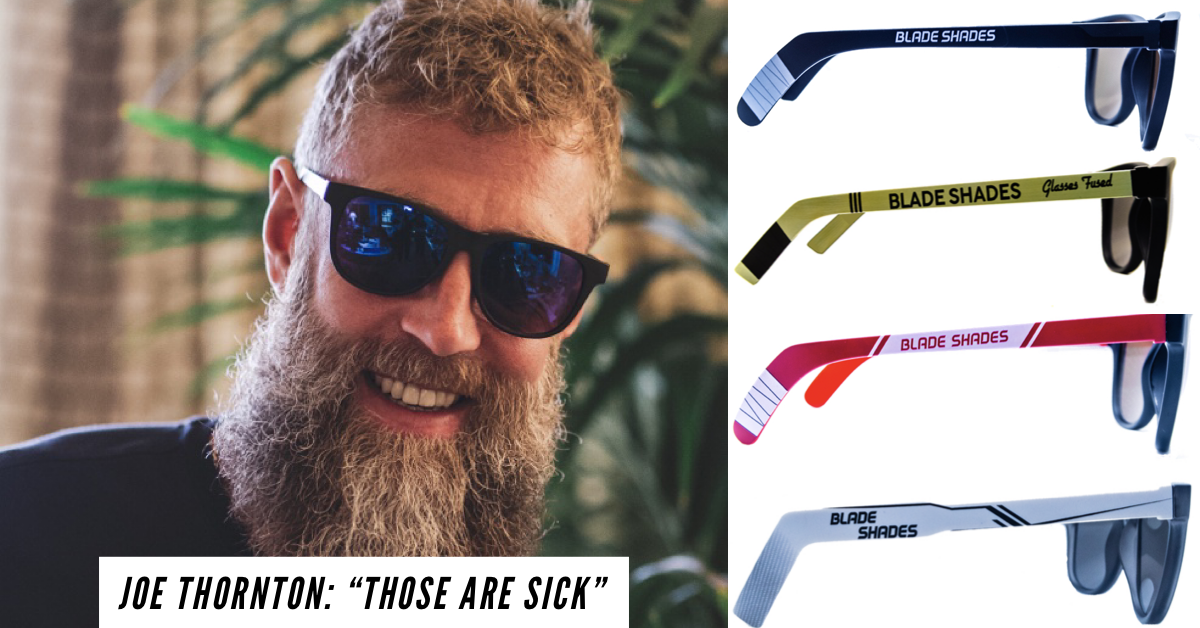 Hockey stick sunglasses for the hockey world.
What I am trying to say is that the way I feel about hockey and the passion I express for the sport every day makes me feel like a proud Canadian. Simply put, I am someone that lives and breathes the sport.
From watching, to playing, to reading, to collecting, to analyzing and everything in between, I am all hockey, all the time. Hockey is one of the most important things in my life and that will always be the case.
I also find myself keeping track of the NH's Canadian franchises. Yes, I'd love to see the New York Rangers win a Stanley Cup, but I'd be pretty darn happy if any one of the Canadian clubs won it.
I'd love to be able to go back to Canada to see another NHL game. I saw the Rangers take on the Canadiens at the Montreal Forum back in March of 1995, but have yet to go back north of the border to see another game. May be that will change one day in the future.
I also admire a lot of the media folks up in Canada. People like Bob McKenzie, Jeff Marek, Pierre Lebrun, Red Fisher (RIP), Darren Dreger, Ray Ferraro, Jason Botchford (RIP), and many, many others.
Speaking of the media, I am absolutely in awe of how much coverage they dedicate to all of hockey. Sure, the media north of the border is all over the NHL, but they also do a great job of covering other leagues, especially junior hockey.
Lastly, I dream about coming up to the Cave. Yes, I know I'm already a blogger here, but I have yet to go to the Cave and experience what could be one of my greatest hockey experiences.
This is my application to be considered an honorary Canadian when it comes to hockey. What do you folks think?
Patrick covers the NHL for The Ultimate Hockey Fan Cave.
He has previously covered the league for WTP Sports, Sportsnet.ca, Kukla's Korner, Spector's Hockey, NHL Network Radio blog, TheHockeyNews.com, The Fourth Period, Stan Fischler's "The Fischler Report", as well as a slew of others.
For comments and hip checks, feel free to contact Patrick at patrickhoffman3530@gmail.com or on Twitter at @pathoffman35.