A Look at Some NHL Draft Disappointments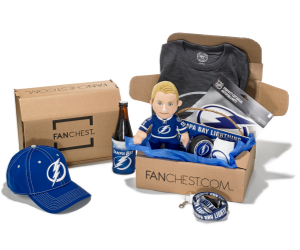 When it comes to the NHL Entry Draft, there is always a lot of expectations, big hype, over excitement, and wonder.

There are prospects out there who are able to fulfill what their respective organization wants while others don't even come close to doing what the franchise expected them to do. This is the reality of the draft in any sport.

Since many people like to read about negative things, I figured now would be a good time to look at some memorable draft busts in the league's draft history. A lot of the busts mentioned below never ended up being worth the hype and instead, were huge disappointments.

With the draft right around the corner, I figured it would be fun to remind you folks of a few busts from yesteryear. I know that I am probably missing a ton of disappointing draft picks, but figured that this list is a good start.
Brian Lawton, 1983 #1 overall Pick, Minnesota North Stars
The Minnesota North Stars had the first overall pick in the draft in 1983.
The franchise used it to select Brian Lawton. Lawton, now an analyst with the NHL Network, was the first U.S. born player to be No. 1 overall and was actually picked ahead of NHL greats and Hall of Famers such as Steve Yzerman, Pat LaFontaine and Cam Neely.
Lawton ended up spending time both in the NHL and minors for over a decade and finished with just 266 points in 483 games played.
Pavel Brendl, 1999 #4 overall Pick, New York Rangers
Back in the late 1990's, New York Rangers' general manager Neil Smith made a lot of bad moves whether it was through trades, free agent signings or the NHL Draft.

I know this because I grew up a Rangers' fan. After the 1996-97 season, Smith disappointed his team's fans over and over again.
In 1999 draft, however, Smith made a huge mistake. Smith thought so highly of prospect Pavel Brendl that he traded goaltender Dan Cloutier and other picks to move up to the fourth overall pick in the draft to select Brendl.
Brendl, although he had a ton of success as a junior with the Calgary Hitmen, never played a game in the Rangers' organization because he was traded to the Philadelphia Flyers for Eric Lindros. In Philadelphia, Brendl only scored 12 points in 42 games, which prompted the team to trade him to the Carolina Hurricanes, where he would only play 26 games over parts of two seasons and contribute just 9 points.
Brendl would play two games with the Phoenix Coyotes in 2005-06 but that would be the last we would here of Brendl in the NHL.
Patrik Stefan, 1999 #1 Overall Pick, Atlanta Thrashers
When it comes to the NHL Draft, almost every pick can be looked at as either hit or miss.
In the 1999 NHL Entry Draft, the Atlanta Thrashers definitely missed when they selected Patrik Stefan with the first overall pick. Prior to being drafted, Stefan performed well for two seasons with the Long Beach Ice Dogs in the International Hockey League (IHL) as he compiled 50 points in 58 games.
Once he joined the Thrashers and the NHL in the 1999-2000 season, things went downhill from there. In 455 career games in the NHL with the Thrashers and Dallas Stars, Stefan posted just 64 goals and 124 assists for 188 points.
Stefan left the NHL leaving only this behind.
Scott Scissons, 1990 #6 Overall Pick, New York Islanders
The New York Islanders were unlucky when they drafted Scott Scissons with the sixth overall pick in the 1990 NHL Entry Draft.
Prior to the draft, Scissons showed his offensive talent in boasting back-to-back 80-point seasons with the Saskatoon Blades of the Western Hockey League (WHL). After those seasons, however, Scissons's offensive abilities disappeared.
Scissons played just two NHL games (1 in 1992-93 and 1 in 1993-94) with the Islanders and did not record a point in either game. After the 1993-94 season, Scissons spent three seasons in the International Hockey League and was not heard from after that.
It is strange to think that the Islanders were so certain that Scissons would be a great NHLer that the franchise would have taken Scissions over Jaromir Jagr if given the chance to do so.
Alexandre Daigle, 1993 #1 Overall Pick, Ottawa Senators
If you want to look back at the top bust ever in the NHL Entry Draft, you do not have to look any further than Alexandre Daigle.
Daigle was the first overall pick in the 1993 NHL Entry Draft by the Ottawa Senators. After putting up decent numbers in his rookie season with 51 points (20 goals and 31 assists), Daigle never ended up living up to his potential.
Daigle could never really stick with one team for too long besides the Senators, who gave him five years to prove himself to the organization. After the fifth season with the Senators, Daigle spent one and a half seasons with the Philadelphia Flyers, a half a season with the Tampa Bay Lightning, 58 games with the New York Rangers, one season with the Pittsburgh Penguins and two seasons with the Minnesota Wild before going overseas to play with Davos.
Daigle finished his NHL career with 129 goals and 198 assists for 327 points in 616 games.
Previously, Patrick has covered the NHL for Sportsnet.ca, Kukla's Korner, Spector's Hockey, About.com, NHL Network Radio blog, TheHockeyNews.com, The Fourth Period, Stan Fischler's "The Fischler Report", as well as a slew of others.
For comments and hip checks, feel free to contact Patrick at patrickhoffman3530@gmail.com or on Twitter at @pathoffman35.